A Quieter Home
Its the beginning of October already!  The school year has started and it takes time to get back into a schedule after the long summer holidays. Simply getting back to a routine can take a few weeks at least.  For many, September/ October is a huge time of change. Children move onto a new school year and older children start their new independent lives as they leave for university, jobs and further education.  For many, this means moving away from home and for some, an opportunity to study abroad.  As a parent, how are you coping  as your teenagers leave the family home?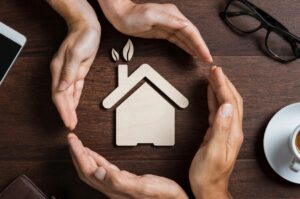 That first day of school, seems like a distant memory.  That was hard enough.  Letting go of your young child as he/she wandered into school – that was significant enough. Yet, when your teenage child leaves home and flocks the nest it leaves you with many emotions to encounter as you adjust to a quieter home.   Over the years, you have mentally prepared yourself for the event.  You have also tried to prepare your child for the reality of living away from home, developing their confidence as well as their social and emotional skills.  Not to mention their cooking and budgeting abilities too!
Your teenager, has been gearing up to this moment – of finally having independence and FREEDOM!
Coping when your teen leaves
As your child leaves for University the sense of loss can be overwhelming.  You have been physically and mentally preparing for the move.  You meticulously planned ahead for the day when you dropped them off to university.  All the fine details from: what time you would arrive, how long you would stay for and what you would buy beforehand to 'kit' out their new living quarters.  And once you had done that, you would go over how you would react once you leave them behind and say goodbye, telling yourself to be brave and fight back those tears.
You have been telling yourself that you will cope and that over time it will get easier to cope with the quieter home and having to cook less food!  If you are anything like me, I have not as yet realised how to cook for a smaller army of 3!  The biggest consumer of our well stocked fridge  has left and managing a smaller grocery shop seems to be the least of my worries.
So, if you are feeling a little lost without your child  at home, and are asking questions like:
Now what? / Who even am I? / What do I with with my time?
Here are a few tips to get you on a positive feeling.
Firstly, BE PROUD – know that your child has left home to do something so exciting to shape their future. Be proud of who they have become and be excited for this next step.
KEEP IN TOUCH – your child may want to have freedom.  Yet those messages of 'I love you" and 'I miss you' are so important.  They may be too busy to respond immediately or not at all.  But keep going – keep in touch and let

Let your child fly

them know that you are always there to maintain that healthy parent/child relationship.

You may have that 'empty nest syndrome' – ACKNOWLEDGE HOW YOU ARE FEELING and know that it is OK to feel that way.  It's not just 'stay at home mothers' that have these feelings, but any parent will feel some sort of loss.  Take time to talk about how you feel – often it won't hit you till a few weeks or months after your child has left.  Don't disregard your emotions, as often the feeling can result to a very similar feeling of grief.  This feeling is not something that you can just 'get over' – the sense of loss in this case may be more traumatic.  If you feel that you are not coping and your emotional state has change – SEEK ADVICE AND SUPPORT.
KEEPING BUSY AND DISTRACTED will help fill the void.  Maintain your routines and find a way to use your time.  Many stay at home mums lose that feeling of nurturing their child when they leave home.  If your passion is nurturing, try to offer some help to others in this field or find a part time job in a nursery/ school/ childcare environment.
TALK TO FRIENDS about your feelings and team up with others that are in the same situation.  It's amazing that when you find others that have gone through the same, you lift each other up and learn coping strategies.
Consider what is next for you.  Your child is embarking on a new future – you can PLAN FOR YOUR FUTURE too!  What are those  dreams that you have left to tick off the list – to learn a new skill or travel?  Find an activity in something that interests you, one that you never had the time to focus on before.
Many parents take a huge career break to bring up their children.  If your passion is to GET BACK INTO THE WORKSPACE – don't hold back.  Pick up that career goal that you had many years ago or delve into new opportunities.
Excitement
This is a time of excitement for your child and a new exciting time for you.  Turn your freaking out into a FEELING FAB energy.  Plan ahead for those things that you really want.
Bite size your time – trust me – the holiday season is not that far away and I bet that you have excitement thinking about your child coming home for some end of year celebrations.  So plan for the next few weeks and make them count!